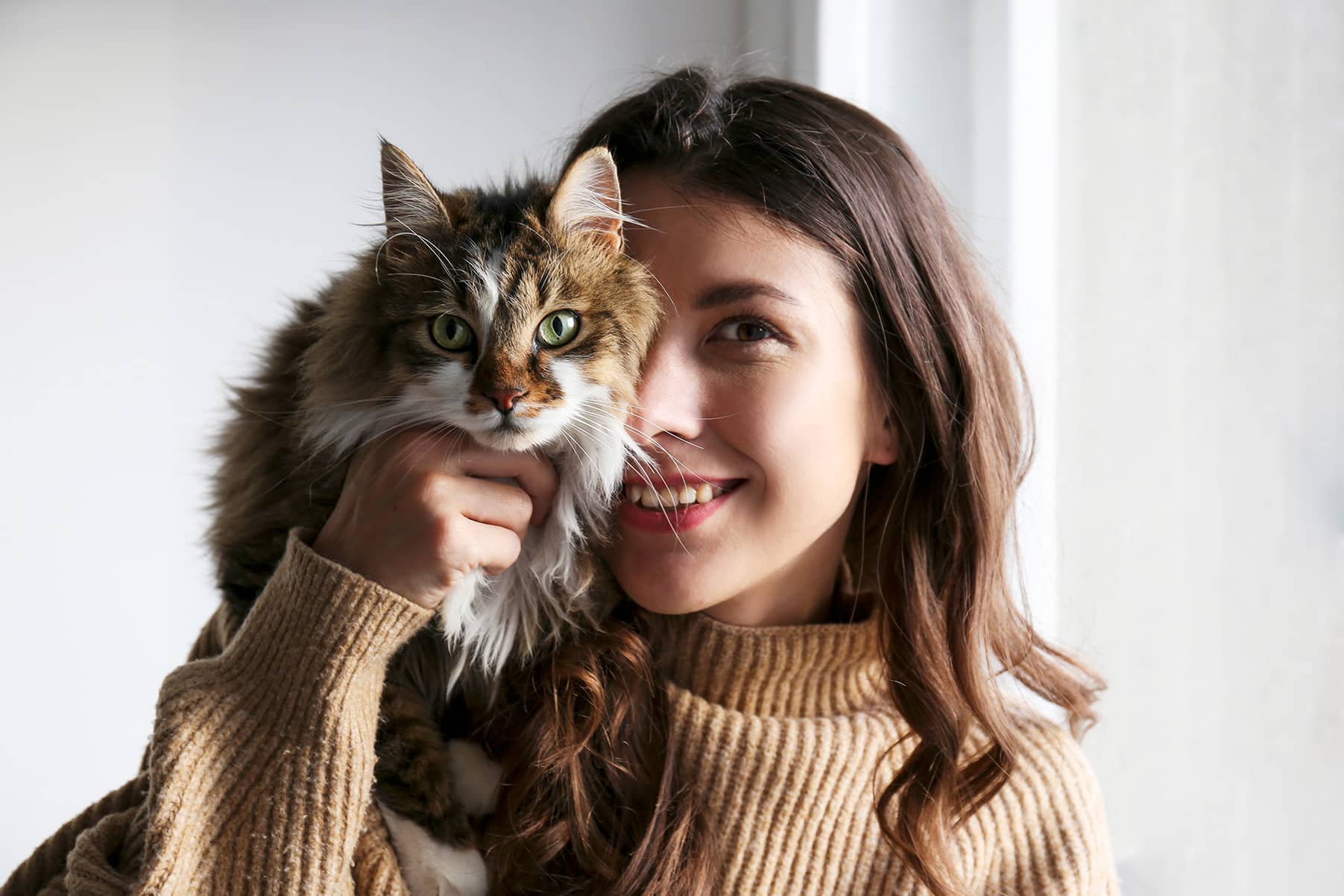 Pet Laser Therapy in Gallatin, TN 
As a pet parent, you want your pet to have the best quality of life possible. So, when your pet is uncomfortable or in pain, alleviating their distress is more important than anything else. Pet laser therapy provides a non-invasive, pain-free, surgery-free, and drug-free treatment used to treat various conditions and can be performed in conjunction with existing treatments. At Bluegrass Veterinary Hospital in Gallatin, Tennessee, we can provide the best treatment options for your furry friend.  
What is Laser Therapy?  
Laser therapy is a procedure that's been available to treat humans and horses for decades, and only in recent years has it begun to be used to treat various conditions in pets. It's a non-invasive treatment that uses deep-penetrating light waves of a specific wavelength to reduce pain and inflammation, accelerate healing, and promote tissue regeneration. Laser therapy also promotes the release of elevated amounts of naturally occurring endorphins, which help the animal feel much better.   
Laser therapy is sometimes called cold laser therapy to distinguish it from surgical lasers, which use much higher frequencies to penetrate and reach deeper tissue. With laser therapy, your vet simply shines a low-frequency laser beam over the skin's surface and fur to treat the tissue beneath the surface. The treatment is pain-free and very comforting, and most pets feel a warm and pleasant sensation. Some pets fall asleep during their therapy sessions. Also, laser therapy is usually performed in less than 15 to 30 minutes. 
Expect Kindness & Compassion
Comprehensive Veterinary Care for Your Four-Legged Family Member.
How Does Pet Laser Therapy Work?  
Laser therapy helps promote the healing of tissue and relieve pain through a process called photobiomodulation. This process stimulates cell regeneration, increases microcirculation (blood flow through the body's smaller blood vessels), and increases growth factors to facilitate tissue healing. Laser therapy reduces pain by decreasing inflammation, reducing tissue chemicals that stimulate pain, and affecting nerve conduction.  
Lasers are categorized into four classes, but the most commonly used therapeutic lasers in veterinary medicine are Class III and Class IV. Class III therapeutic lasers are lower powered and typically use shorter wavelengths, while Class IV therapeutic lasers are higher powered and use longer wavelengths. The higher the power of the laser, the shorter the time needed to deliver a particular dose of energy into the animal's tissues.
What are the Benefits of Animal Laser Therapy?  
Pet laser therapy has several benefits, including:   
Pain relief  

Improved wound healing  

Reduction of inflammation  

Improved mobility  

Psychological benefits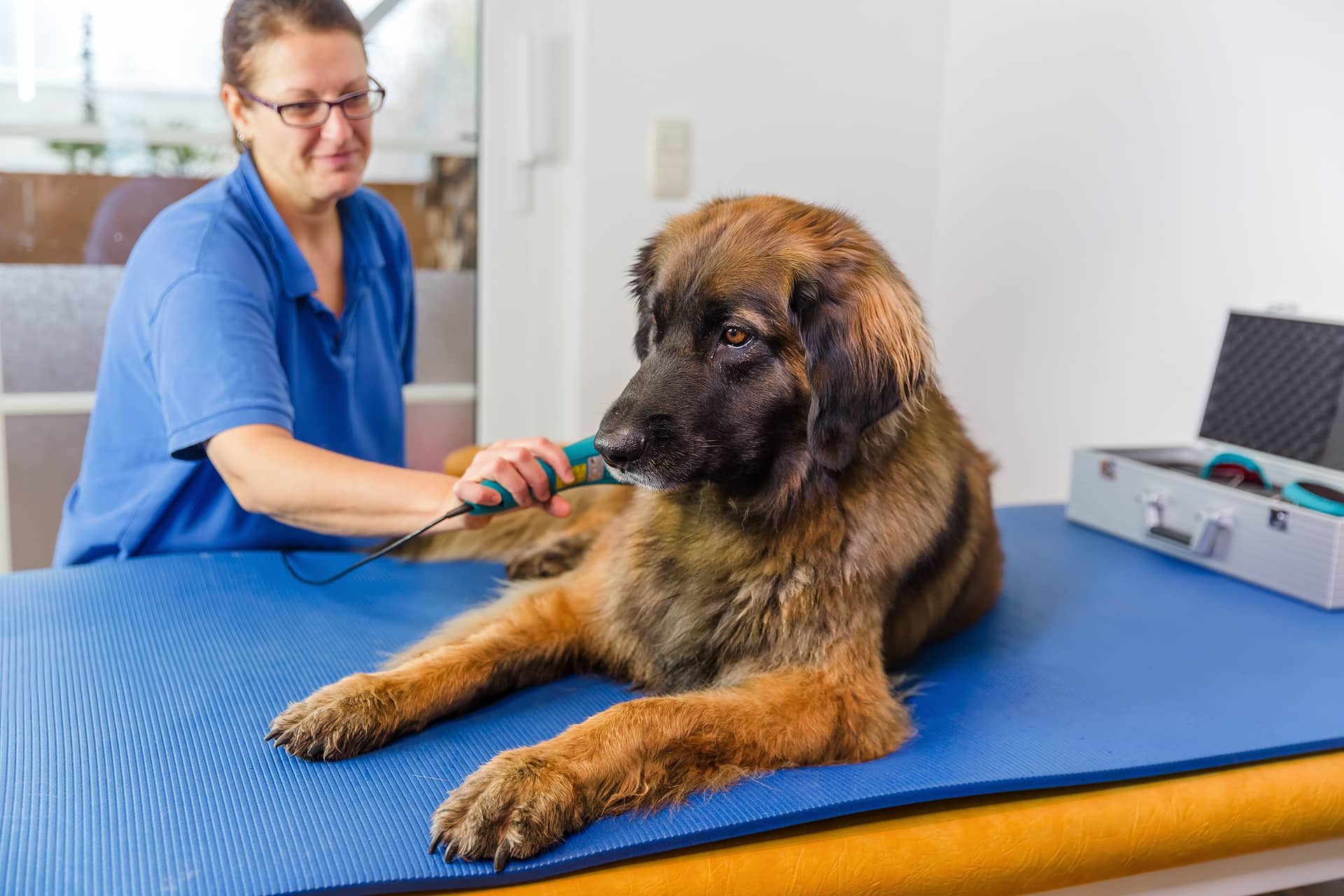 What Conditions Can Laser Therapy Help Manage or Treat?  
There are many ways your pet can benefit from laser therapy. We often use this treatment to treat:  
Arthritis  

Hip dysplasia  

Skin conditions  

Lick granulomas  

Ear infections  

Degenerative joint disease  

Chronic pain and inflammation  

Gingivitis  

Post-surgical incisions   

Muscle, ligament, and tendon injuries  

Anal gland infections  

Neurological conditions  
What Other Services Are Offered at Bluegrass Veterinary Hospital?  
In addition to laser therapy, we provide other services your furry companion needs to stay happy and healthy. From that first vaccination to life-saving critical care, specialized senior care, and everything in between, you can count on us to be there every step of the way.  
Our pet services include:  
Schedule Your Pet's Laser Therapy Appointment Today 
At Bluegrass Veterinary Hospital, we pride ourselves on providing your pets with the best possible veterinary care. Whether your pet is dealing with wound management issues, recovering from surgery, or suffering from chronic pain, our laser therapy services in Gallatin, TN, can help ease pain and promote healing so your pet can get back to a healthy and full life. If you think this procedure will help your pet, don't hesitate to contact us today to schedule an appointment!