Meet the Team at Bluegrass Veterinary Hospital in Gallatin TN
April Lynch-Zimmerman, DVM
With an innate talent for providing high-quality patient care with a focus on client communication, Dr. Lynch looks forward to meeting new pet owners (and their pets) each and every day. She enjoys the opportunity to provide medical care, guidance, and individualized attention to every client and pet she treats.
Dr. Lynch knew from the age of eight that she wanted to be a veterinarian. When she was a child, she wanted a pet but she did not have one. Nonetheless, her intense desire to love and care for animals was apparent from an early age, and she used her unyielding love for caring for dogs and cats to propel her into veterinary school. The things Dr. Lynch loves most about practicing as a vet are saving an animal's life and relieving suffering.
Dr. Lynch and Dr. Zimmerman met in vet school at the Auburn University College of Veterinary Medicine. They were introduced to each other on the very first day of school, and their connection was immediate. Now, they are the proud parents of four children who are involved in the daily operation of Bluegrass Veterinary Hospital. When she's not working, Dr. Lynch enjoys homeschooling her children, working part-time as a professional thrifter, traveling, event planning, photography, and creative writing.
Benjamin L. Zimmerman, DVM
Back in 1983, after Dr. Zimmerman spent time on his uncle's chicken farm in Ephrata, PA, he decided he would someday become a veterinarian. He worked on various farms belonging to relatives during his childhood summers, but in 1983, there was an Avian Flu outbreak in Pennsylvania. At the young age of eight, he helped the local veterinarian who was evaluating his uncle's chickens to collect a few for an examination. The vet showed Dr. Zimmerman what he was doing, explained what he was looking for, and took time to teach him a bit about veterinary medicine. This experience stuck with him and guided him to his current career as a veterinarian. After working during his youth on chicken, pig, dairy, and beef farms (which seemed to have many cats and dogs roaming around), he began working as a veterinary assistant.
Dr. Zimmerman and his wife, Dr. Lynch, are the proud co-owners and founders of Bluegrass Veterinary Hospital, a comfortable place for their team to work, provide a great client experience, and meet the medical needs of their furry patients. More than anything, he enjoys talking with pet owners about their pets. When he's not in the office, Dr. Zimmerman can be found playing the fiddle, cooking, entering baking contests, camping with his family, fishing, and teaching his children to cut wood and build fires and cook, and taking care of the family pets: a dog, a gecko, a hamster, and three guinea pigs.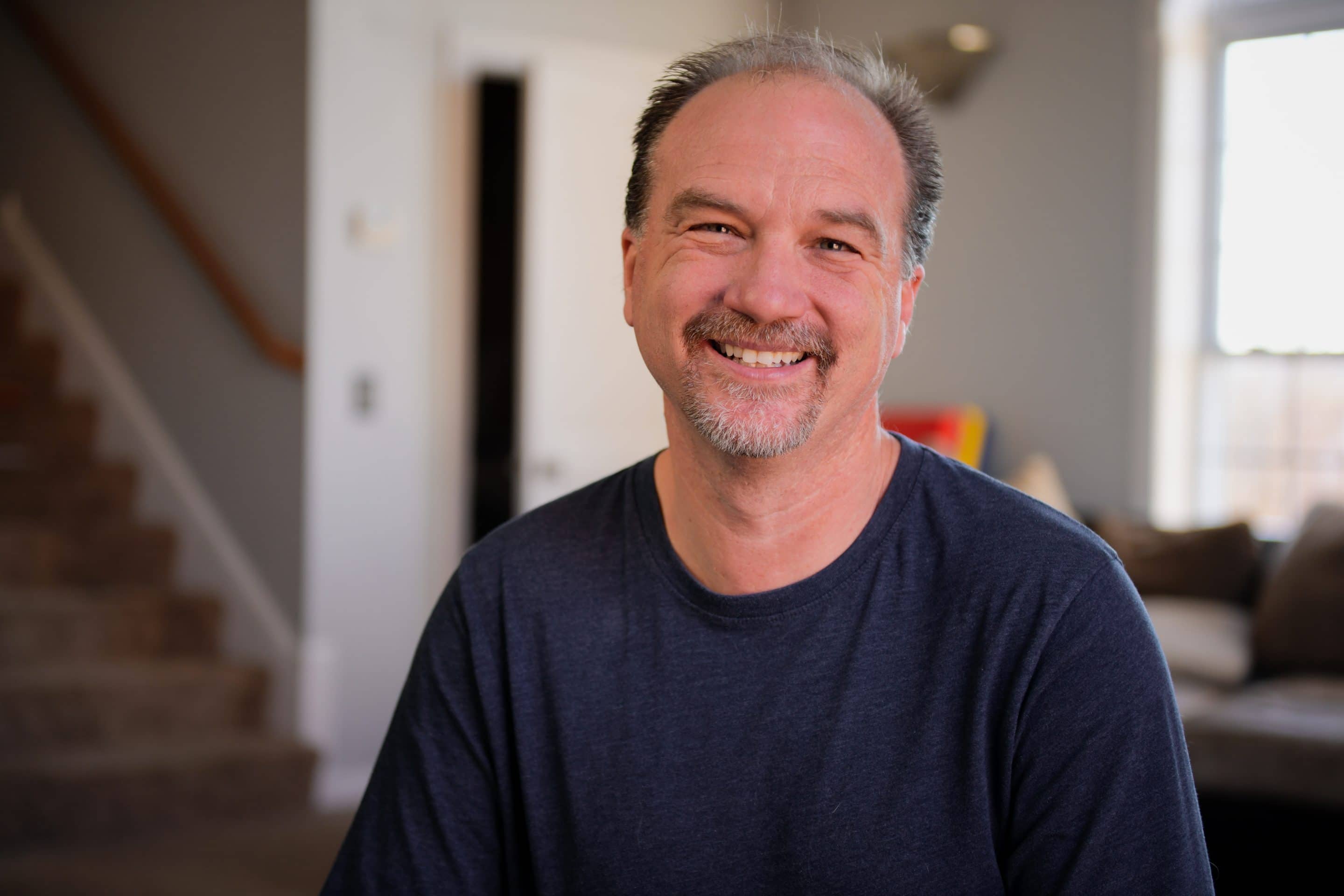 Dr. Steve Stoneman, DVM
Dr. Steven Stoneman grew up in Southeast Michigan with a passion for caring for all animals. He knew early on that he would pursue a career with animals, always fascinated by the ones he grew up with, including cats, dogs, and horses. Then, Dr. Stoneman volunteered at a mixed animal practice in his last year of high school and first two years of college. This experience was so rewarding and exciting that it solidified his decision to become a veterinarian. He attended Michigan State University for his undergraduate degree and was accepted early into their professional Veterinary Medicine program. He then graduated in 1982 with his Doctor of Veterinary Medicine degree. Dr. Stoneman focused his career on small animal medicine because of the opportunities to do advanced medicine and surgery.
He thoroughly enjoys making every pet healthy and comfortable so they can live a full and rich life. Dr. Stoneman's philosophy is that there are always two patients: the owner and the animal. He does what is best for the animal, but he also does what is best for the owner. Navigating this often complicated relationship between owner and pet makes him a great veterinarian, along with his ability to notice the smallest cues in animal behavior. Due to the finesse involved, Dr. Stoneman's favorite aspect of veterinarian medicine is reconstructive surgery. He enjoys fixing something or improving an outcome in a matter of minutes or hours for a pet. Outside of work, Dr. Stoneman loves all things water-related. He enjoys boating, snorkeling, and hiking to waterfalls and water features.
Dr. Amber Vibert, DVM
Dr. Amber Vibert is a native New Englander, growing up with a menagerie of pets throughout her childhood. She has practiced veterinary medicine since she graduated from Purdue University in 2006. After graduating, Dr. Vibert completed a rigorous internship at one of Southern California's busiest ER/Specialty hospitals. She practiced as an emergency veterinarian for several years, followed by ten years as a small animal general practitioner. She then shifted gears away from clinical practice to work in the veterinary regenerative medicine industry, educating veterinary professionals and pet owners on the healing powers of laser therapy, stem cells, and platelet therapies. However, Dr. Vibert's passion for hands-on care of pets and the desire to provide direct support to pet owners led her to a very rewarding position as an in-home hospice care and end-of-life care (euthanasia) veterinarian before returning to general practice at Bluegrass Veterinary Hospital. Dr. Vibert's goals are to compassionately assist families in caring for their pets, educate pet parents, and provide all treatment options within the means of the family.
She believes that open and honest communication is the key to working as a team with pet parents to achieve their pet's health. She loves puppies and kittens, but she has a special place in her heart for the care of senior pets. Outside of work, Dr. Vibert enjoys horseback riding, running, cooking, and attending live music events. Like many veterinarians, she has shared her life with a multitude of animals over the years, but she currently has two cats, two dogs, one horse, and one husband to keep her busy at home.
Expect Kindness & Compassion
Comprehensive Veterinary Care for Your Four-Legged Family Member.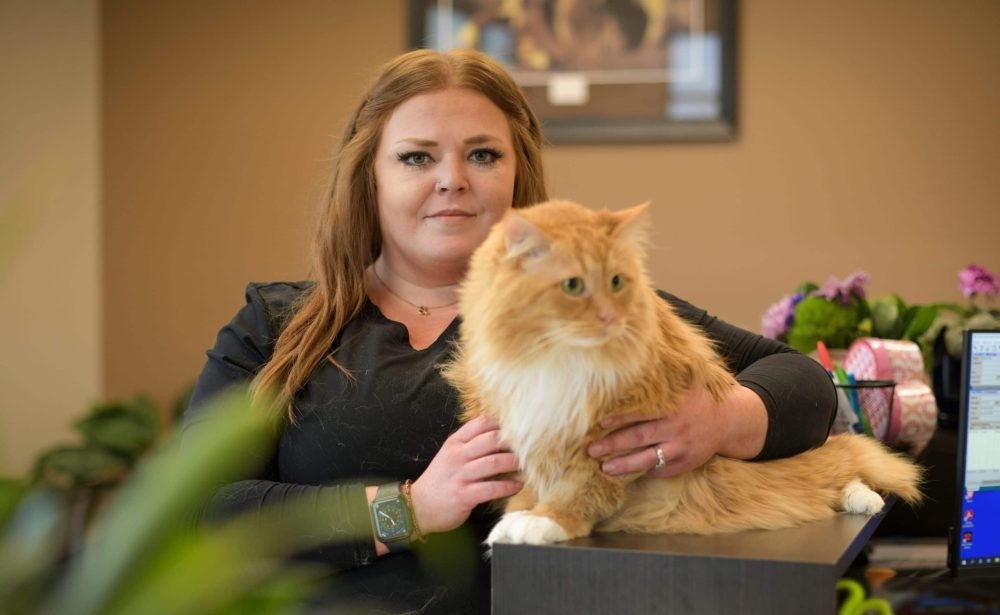 Molly Bridges – Practice Manager/Licensed Veterinary Medical Technician
Molly is a multi-tasker who excels in finding creative solutions to the daily aspects of practice management. She pays close attention to the details to better support all Bluegrass team members and coordinate the activities of the practice.
Molly is a 2013 graduate of Volunteer State Community College where she studied veterinary technology and medical office management. She has worked in general practice and emergency medicine at Nashville Pet Emergency Clinic and BluePearl Specialty + Emergency Pet Hospital. Molly is passionate about reducing the fear and anxiety felt by pets and has been a Fear Free Certified Professional since 2016. She is also a certified cat friendly veterinary professional.
Her hobbies include crafts, cooking and caring for her succulents and cacti. She loves spending time with her husband, son and three cats (Grandpaw, OJ and Sandy).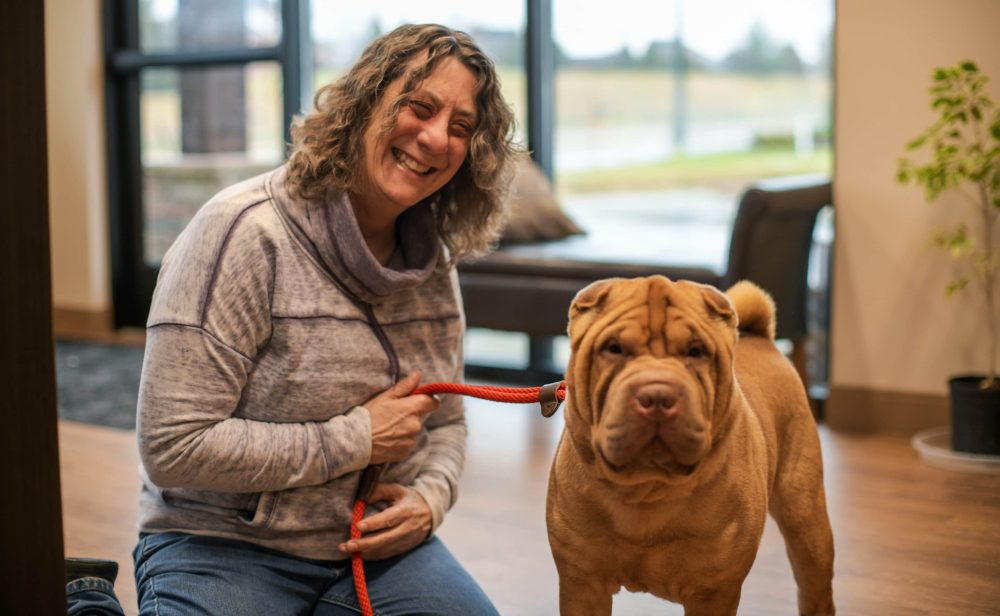 Terry Faulkner – Licensed Veterinary Medical Technician
Terry's journey to working with pets has taken her around the world. She graduated high school in Michigan in 1982 and, after attending college for two years, served in the Army from 1985-1989. During her time in the Army, Terry was stationed in Germany.
After realizing she wanted to make a difference by advocating for pets, Terry earned her Bachelor of Science in Agriculture-Veterinary. Terry has worked in general practice, dermatology, reproduction, and ER settings. She brings experience, compassion, communication, and technician skills to her role and works to do what is best for both the pet and their owner.
Terry has been married since 1988 to her husband, Shawn. She enjoys gardening on her farm and taking what she grows to a farmers market. Terry also shows Shar-Peis, and she likes to beat the clock at escape rooms.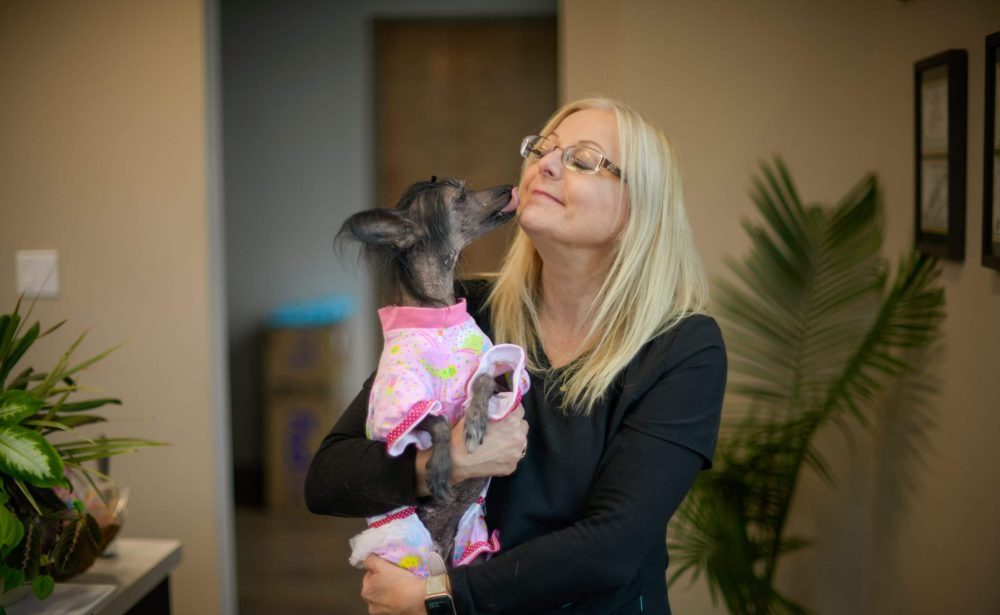 Julie Wells – Veterinary Technician
Julie's love for animals of all shapes and sizes started at an early age. Over the years, she has owned a variety of pets including dogs, cats, a skunk, an iguana, and a boa. She has worked in the veterinary field since 1986 after graduating from the San Diego Humane Society Veterinary Assistant Program.
Over the years, she has performed a variety of roles at various hospitals including dermatology and emergency care. Julie treats patients as if they were her own pets and interacts with their owners the way she would want to be treated. She believes compassion and genuinely enjoying what you do is vital to being successful in life.
Married to her best friend since 1985, they have bred and shown Chinese Cresteds since 1992. Besides spending time with her dogs, Julie enjoys going to concerts, fairs and exploring the state of Tennessee.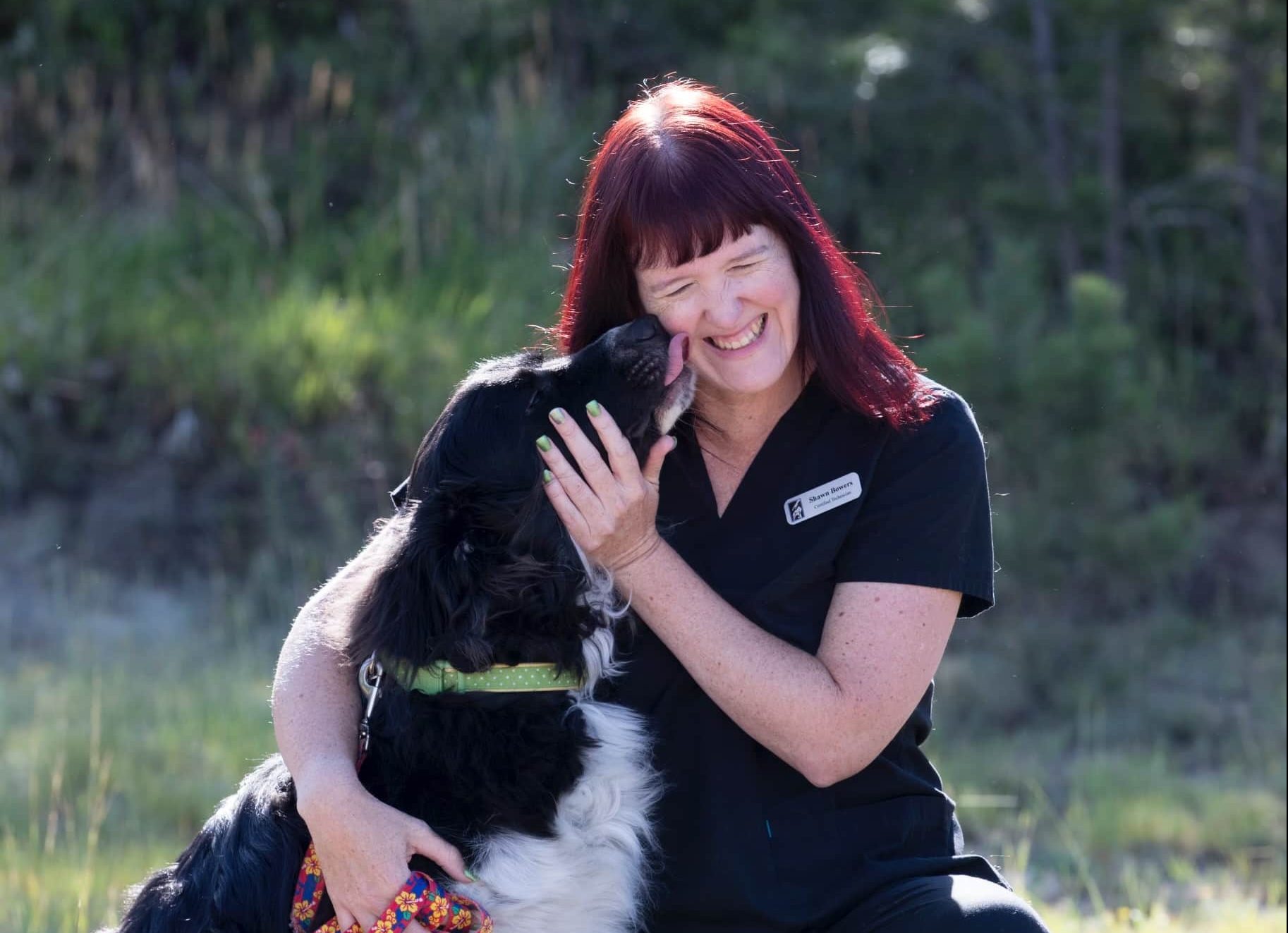 Shawn Bowers – Certified Veterinary Technician
Shawn Bowers grew up in San Diego, CA, and attended Bel-Rea Institute of Animal Technology in Denver, CO. Dr. Bowers knew he wanted to work with animals since childhood but pursued graphic design until around 20 years ago when he finally decided to follow his passion in veterinary medicine.
While in Colorado, Dr. Bowers worked at Franktown Animal Clinic before moving to Tennessee and continuing work at Bluegrass Animal Hospital. His compassion and love of teamwork make him a valuable member of the Bluegrass team. Outside of work, Dr. Bowers loves playing tennis, discovering new wine, listening to audiobooks, drawing, swimming, and spending time with his hubby and fur babies.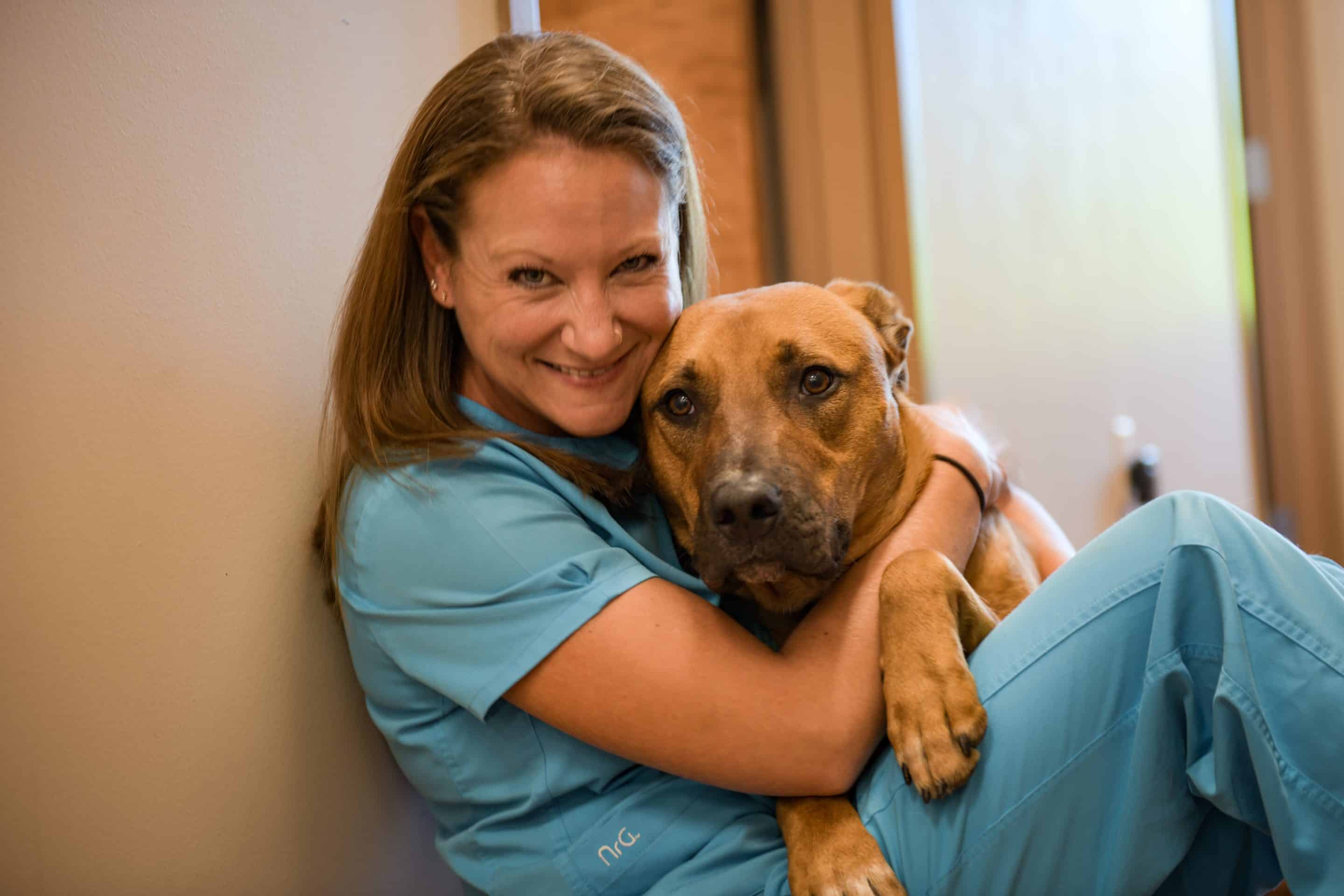 Mary Lynne Rish – Veterinary Assistant
Mary Lynne Rish is from Freeland, PA, and she's been in Tennessee for the past 15 years. She received her BS in Biopsychology from Cedar Crest College. Still, she eventually decided to take a new direction in life and dedicate her time to animals, as her passion lay in helping those who could not help themselves. Mary was an EMT and then a nursing assistant before getting into rescue and dog behavioral training. She's worked at a local shelter but missed the medical side of care, so she found her current position at Bluegrass, where she could live out her passion for helping animals in a medical way. Mary is very empathetic and understanding, always putting others before herself and giving a voice to animals who can't speak for themselves.
She is an important member of the Bluegrass team, always anticipating the needs of those around her, always keeping busy, and always excited to learn new things. When she's not helping animals, she loves hiking and being outside with her dogs. Mary is grateful for her position at Bluegrass because it allows and encourages her to follow her heart.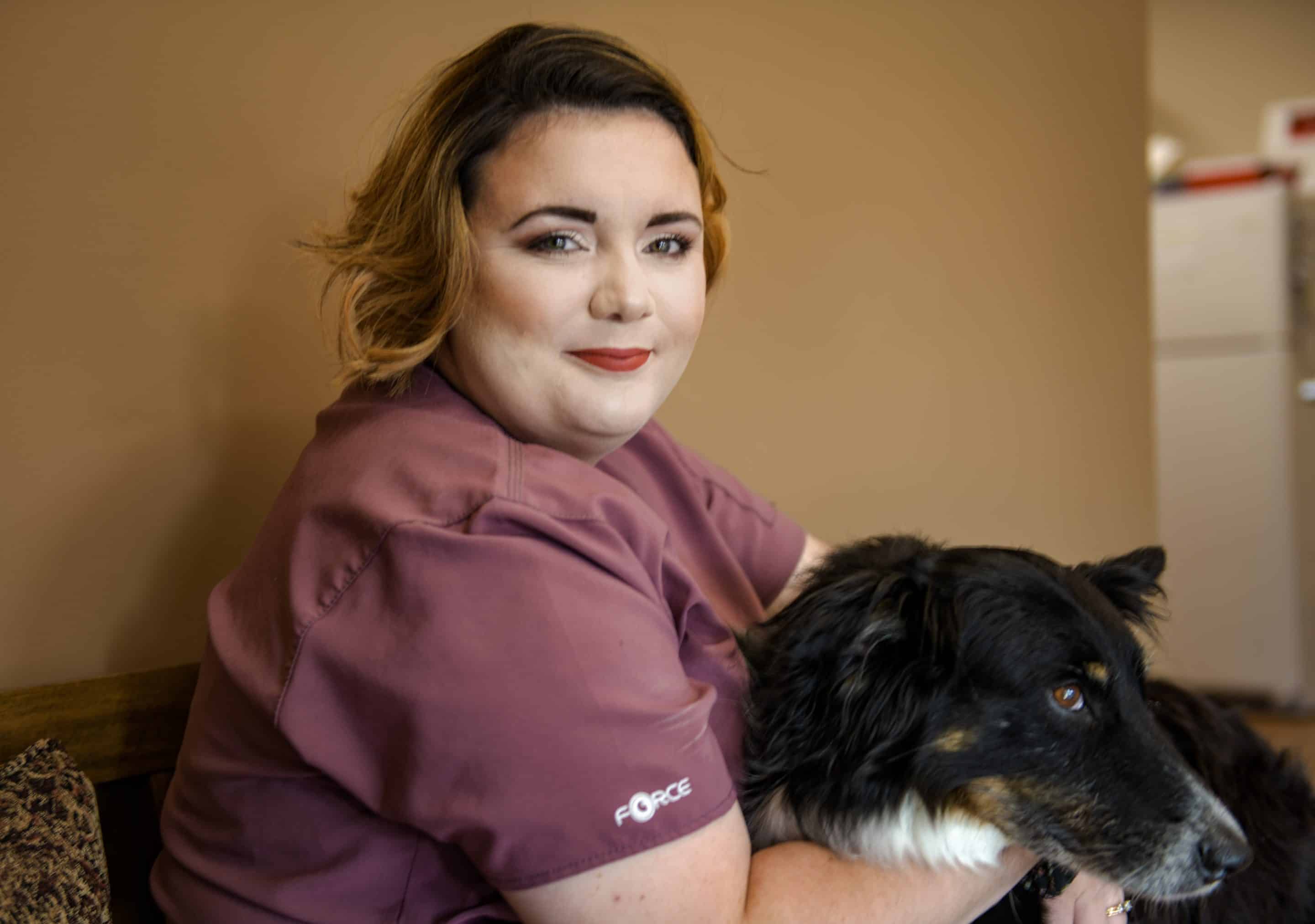 Danielle Upchurch – Veterinary Assistant
Danielle Upchurch grew up in Portland, TN, and is attending Volunteer State Community College to become a veterinary technician. She joined the team at Bluegrass Veterinary Hospital because she is passionate about helping pets live healthy lives and helping to educate owners on how to care for their pets.
With her people skills and ability to maintain sharp focus, Danielle is a valuable team member. When she's not at work, she loves traveling and caring for her horses, mules, and mini donkeys.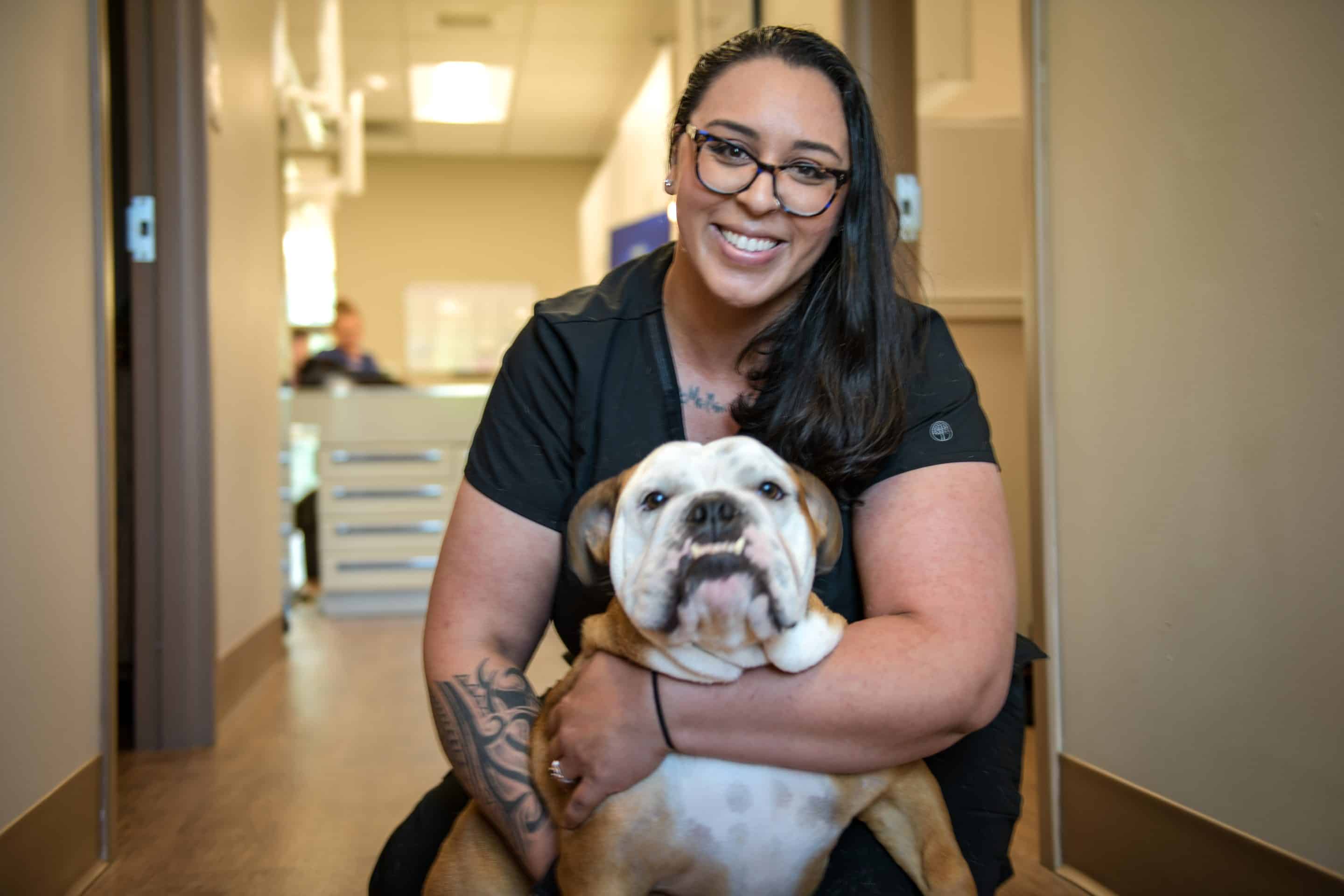 Mileka De Melfi – Veterinary Assistant
Mileka De Melfi grew up in Enumclaw, WA, and attended Washington State University. Before Bluegrass Veterinary Hospital, Mileka worked in hospitality at Disney. She brings compassion to everything she does and continues to learn new things every day, making her a noteworthy member of the Bluegrass team. When she's not helping patients in the office, Mileka is rooting on the Seahawks football team or enjoying a classic Disney movie.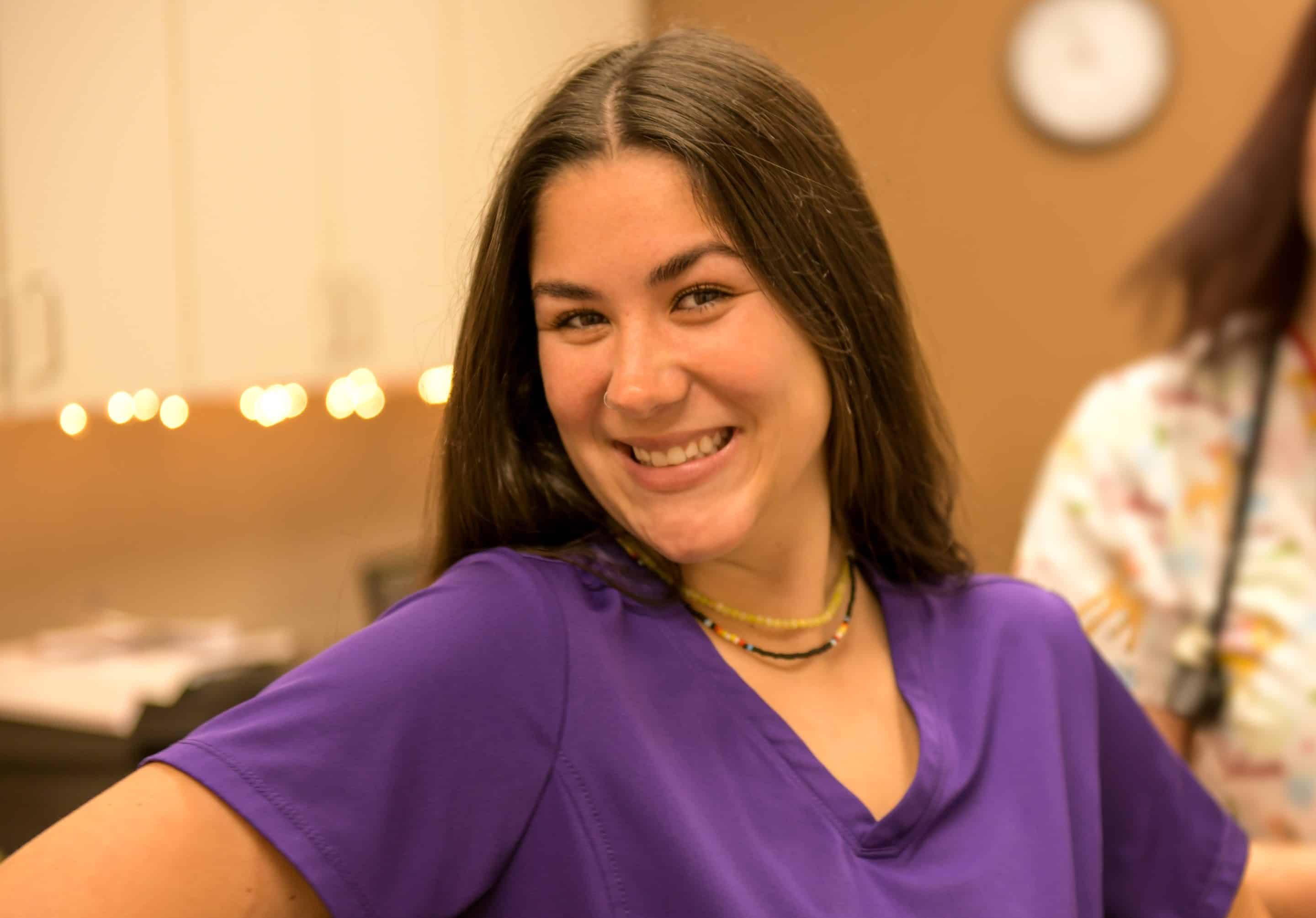 Krisanna Cliatt – Veterinary Assistant
Krisanna Cliatt grew up in a very small town in Georgia and moved to Hendersonville, TN, when she was 12. Krisanna is a self-proclaimed "crazy animal lady" with a soft spot in her heart for any and every animal. At Bluegrass Animal Hospital, she now gets to help animals every day. Before Bluegrass, Krisanna worked at Old Friends Senior Dog Sanctuary in Mt. Juliet.
She believes the key to succeeding in her role is to never stop learning, understand the ins and outs of everything she does, know how to communicate effectively and be passionate about what she does. With this understanding, Krisanna is constantly learning new things, and if you need her—she's there. She maintains a positive attitude and confidence and always takes the initiative to do what needs to be done. It's these qualities and more that make her a vital member of the Bluegrass team.
Her favorite hobby of all is pestering Dr. Stoneman. Still, she also loves watching Saturday night football with her family, taking her dog, Louis, anywhere he wants to go, and shopping. At Bluegrass, Krisanna is currently living her dream of helping every animal that walks through the door.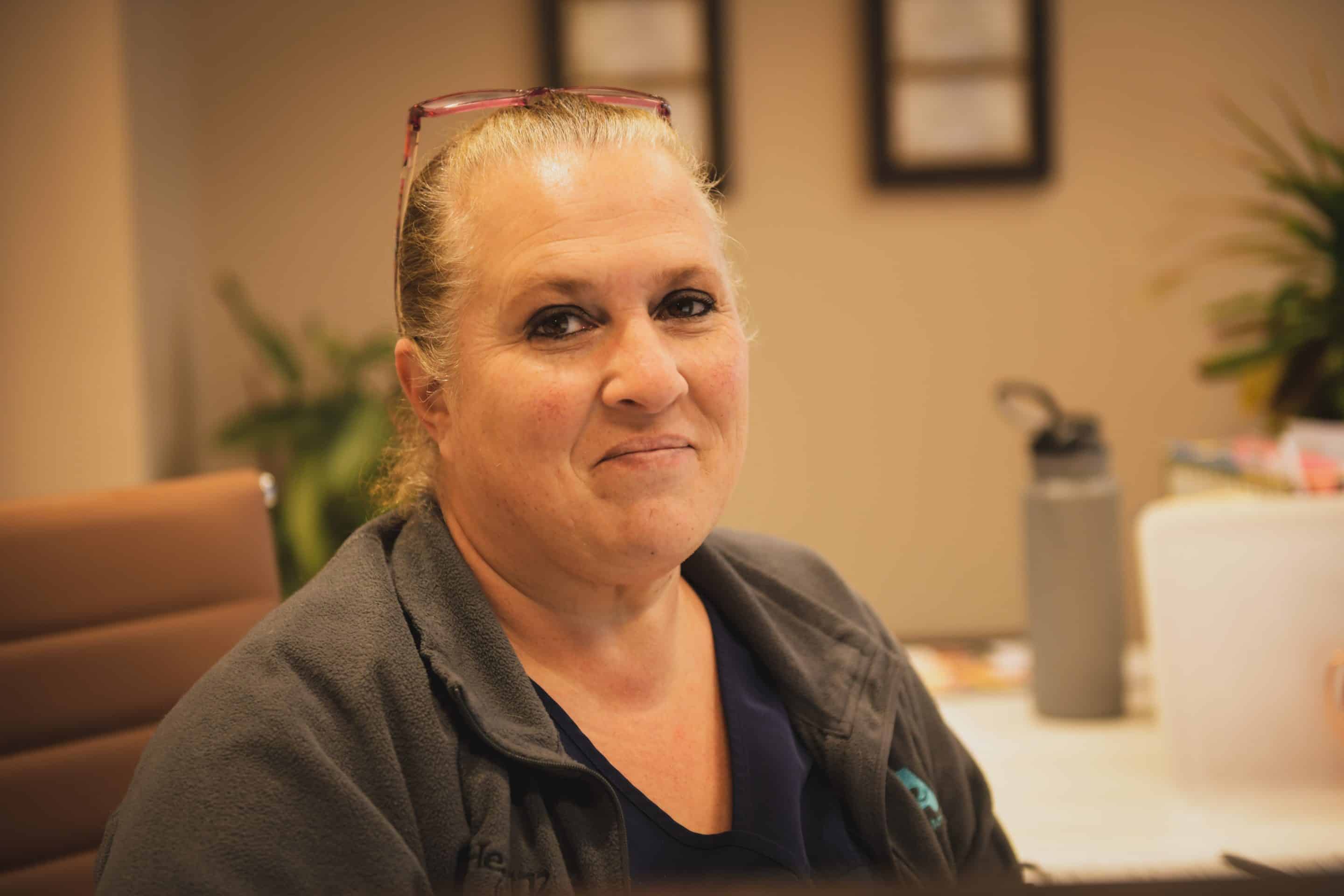 Jo Savage – Client Service Representative
Jo Savage grew up in the Adirondack Mountains in New York, and she's lived in Tennessee for 38 years. Jo has always been passionate about animals, especially about adopting and fostering rescues. She's worked for several animal clinics and boarding facilities, and she currently fosters for a cat rescue enterprise. Jo brings compassion, patience, and a love for animals to work with her every day. When she's not at Bluegrass Veterinary Hospital, one can likely find Jo cooking, sewing, or riding her motorcycle with her husband.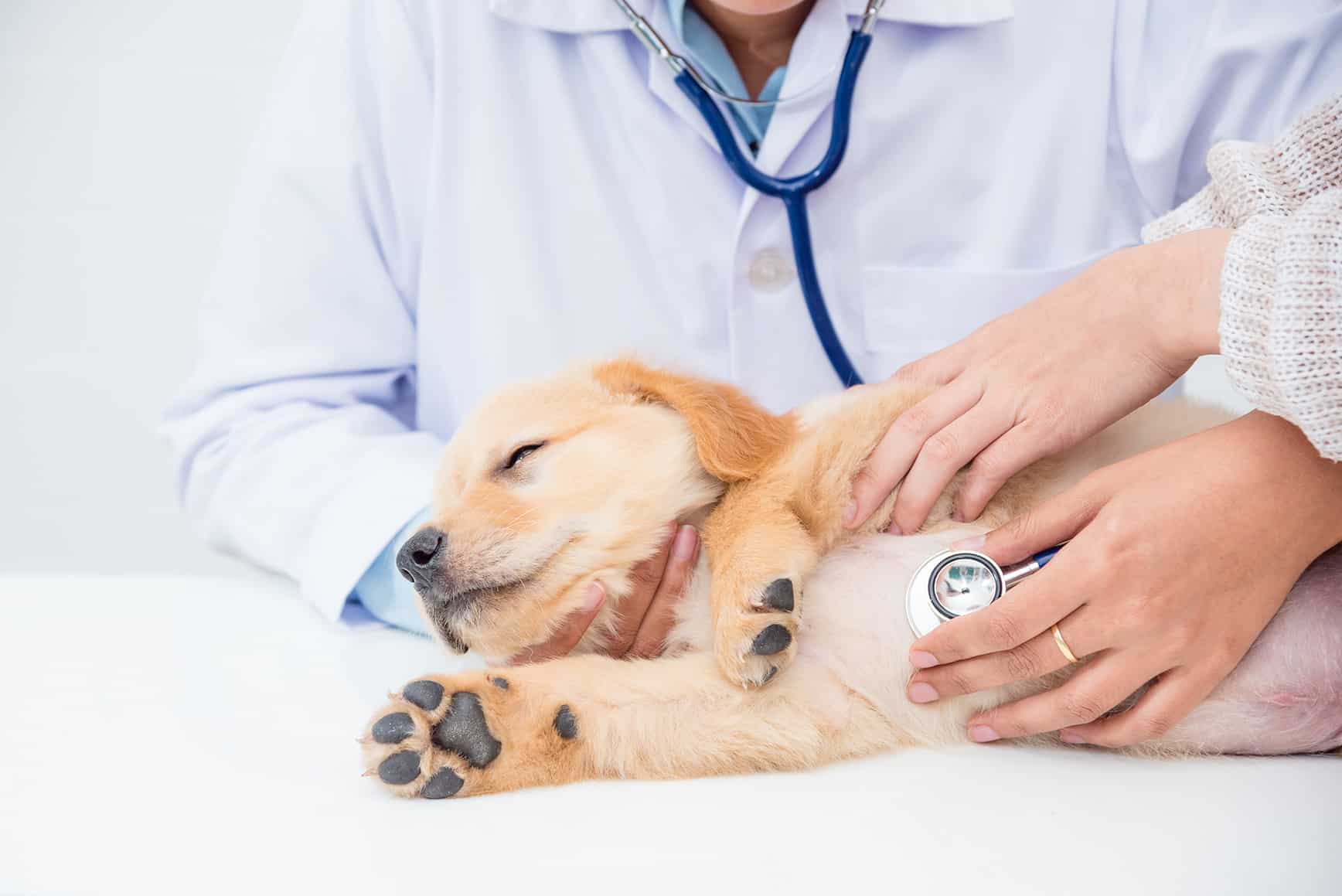 Emilee Corah – Veterinary Assistant
Emilee Corah grew up in Hendersonville, TN, and currently attends Volunteer State Community College. She knew she wanted to pursue a veterinary profession since her sophomore year of high school when she took an animal science class. Emilee's previous experience includes working at Indian Lake Animal Clinic and clinical work at Lebanon Animal Hospital and Companion Animal Hospital.
Emilee's ability to alter her communication to suit both clients and doctors, her calm demeanor in stressful situations, and her eagerness to learn make her a valuable team member. When she's not helping patients at Bluegrass Veterinary Hospital, Emilee is likely baking or caring for her two dogs, Nash, the black lab, and Missy, the basset hound.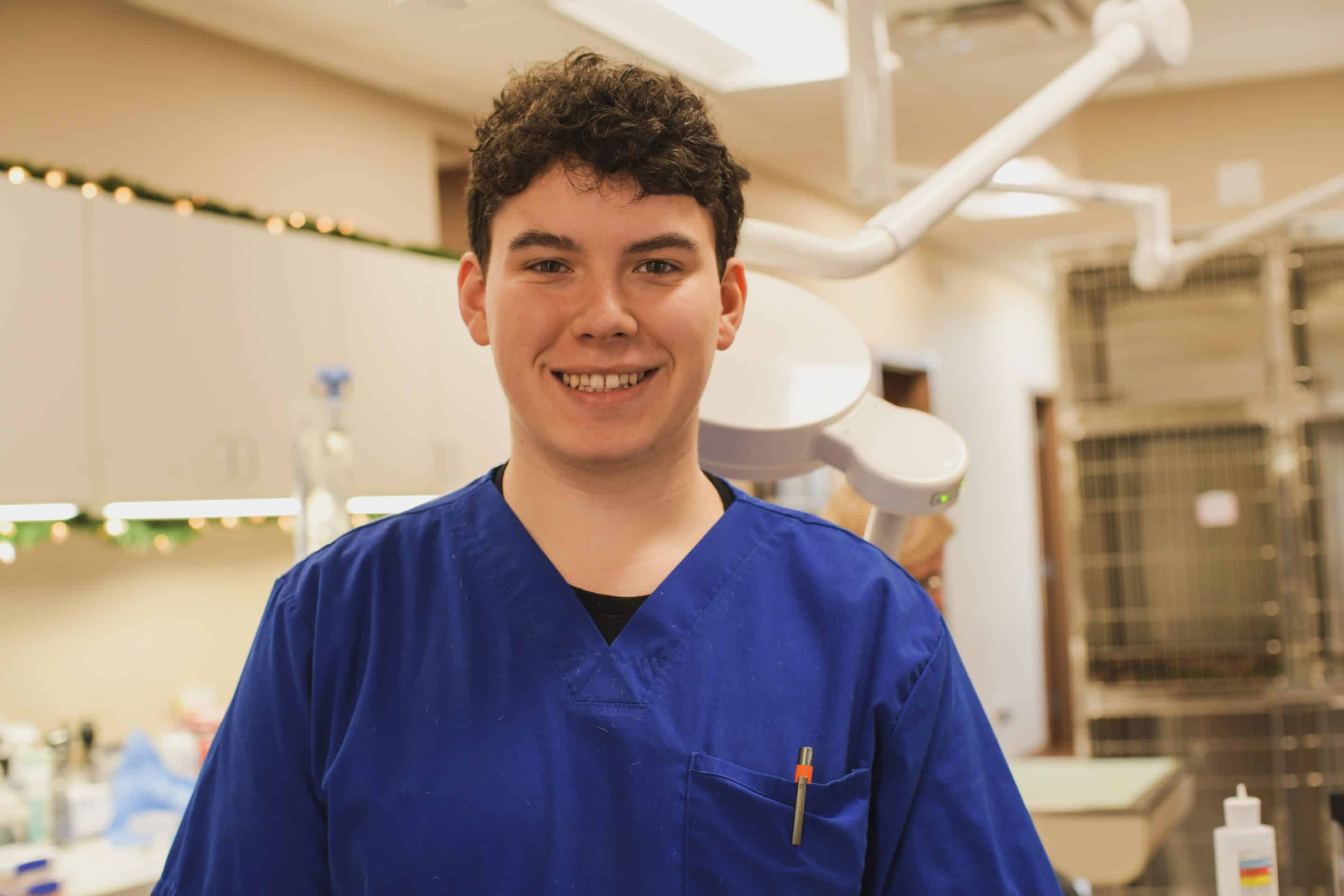 Trevor White – Veterinary Assistant
Trevor White is currently attending the University of Tennessee, Martin, to study pre-veterinary medicine, as he plans to become a veterinarian eventually. He has a cat named Smokey and two dogs, Sammy and Beau. In his free time, Trevor loves drawing, painting, and playing video games.